A Message to Jesuit Dallas Families - August 14, 2020
Dear families,

We are eagerly anticipating the start of the academic year, and looking forward to having our students back on campus. Following a successful on-campus summer program and strength and conditioning camp for our student-athletes, it is important to reiterate that we are fully prepared to provide a safe environment for in-person instruction. I trust that this letter will provide answers for some of the most pressing questions within our community.

Jesuit will immediately notify families if their son has had a known significant exposure or shared a class with an individual who has received a positive COVID-19 diagnosis. A confirmation of significant exposure, which is defined as being indoors within six (6) feet for at least 15 minutes without the use of masks or other PPE, would result in that student being asked to quarantine at home where they would need to adhere to the Return to School Protocol. We will also notify Dallas County Health and Human Services (DCHHS) in any instances of a known positive diagnosis. If it is determined by DCHHS that there has not been a case of significant exposure, students will not be requested to stay at home.

There may be times when quarantine protocols at other schools, places of employment, and child care centers impact the ability of Jesuit faculty and staff with family members to be physically present on campus. In this scenario, a staff member will be stationed in the affected classroom while your son's teacher will continue to provide daily synchronous instruction through Microsoft Teams. All Jesuit faculty and staff will be required to follow the same Return to School Protocol as our students.

As we have previously noted, the School has invested heavily in creating the safest environment possible for our students, faculty, and staff. We ask you to please watch the following safety video, which will be shown to all students during Homeroom on Vos Parate, as well as take a virtual mini-tour with Dr. Ben Kirby, who reviews the changes we have made in preparation for your son's safe return to campus.

We were heartbroken that many of our end-of-year traditions were adversely impacted by the COVID-19 outbreak, and we are working through plans to reconcile those missed opportunities while preparing for multiple contingencies this year. We understand that answers can't come fast enough, but appreciate your trust and understanding as we consider how we can continue to create a meaningful and safe educational experience for our young men. To that end, please know that we will be having a special Junior Cross ceremony for the members of the Class of 2021 on Wednesday, Aug. 26. Parents and guests will not be permitted to attend, although we will provide our families with a link to a live stream of the ceremony.

I recognize that many members of our community are experiencing COVID fatigue, but it's important to remember that hope comes from God, despair does not. Please ask God to bless us with hope, and pray for the safety of our students, faculty, and staff as we begin the year.

Thank you as always for your valuable feedback. Please continue submitting your questions to connect@jesuitcp.org that we can answer through our 2020-21 School Year FAQ portal.

Blessings,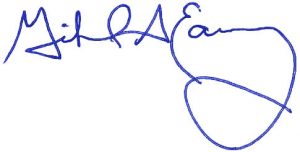 Mike Earsing
President