A Message to the Jesuit Dallas Families - July 17, 2020
Dear families,

On Thursday, July 16, Dallas County Health and Human Services issued a mandate that all school systems will not be permitted to re-open for on-campus, face-to-face instruction until after Sept. 7, 2020. The county's control measures went into effect immediately and include all School sponsored events and activities. Earlier this afternoon, the Attorney General of Texas issued a statement clarifying that in accordance with Texas law, religious private schools do not need to comply with local public health orders.

We have been eagerly anticipating starting the year with on-campus learning, and as detailed in my previous letter, have put protocols in place for a safe return to campus. We are reviewing our options and seeking further clarification as we consider the best path forward for our students and their families, faculty and staff.

Our goal is to be on campus, but please be advised that whether we begin with a hybrid of both in-person and eLearning or must start the academic year online, we do not intend to change our start date. We are working through the details for Freshman Orientation and Vos Parate, and will provide more information in a future communication.

While we have created a safe, physical learning environment, we have also been working thoughtfully since the spring to establish a sophisticated, synchronous mode of eLearning. From the first day of classes, Jesuit students will be expected to follow the new bell schedule and attendance will be taken for each class period. Students will interface with their teachers and classmates online via video during each class period, and additional learning resources will be available to all students.

Administrators, teachers, and staff will be expected to follow all health and safety protocols while on campus, but will be allowed to facilitate the on-line learning process from their regular classrooms and offices. The faculty has been preparing for various contingencies, and is eager to welcome your son to school.

We talk often about how community is one of our greatest strengths, and that being together is an invaluable part of the Jesuit experience. We insist on maintaining that continuity of community during these difficult times and it is our expectation to be in regular communication with our families.

In the days ahead, we will continue to discern our options with consideration to the full student experience. I remain optimistic as we move forward with a desire to get students back on campus safely.

Jesuit spirituality calls us to be contemplatives in action, and we are determined to be strengthened by this experience, as a school and community. Please pray for our students, faculty, and staff as we begin the year. I encourage you to explore our online FAQ resource for up-to-date information, and invite you to submit questions to connect@jesuitcp.org that we can answer through the FAQ portal.

God's Blessings,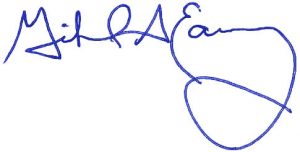 Michael A. Earsing
President