Graduation Announcement
Dear Senior Families,

We are tremendously grateful for your enthusiasm, patience, and feedback, as we continue to partner through this unprecedented period in our nation's history. Our resolve to provide a memorable graduation experience for your sons has never been greater, and we are determined to make the end of the year special for the Class of 2020.

We previously announced a graduation date of August 3, and while we were thrilled to set a date for a physical graduation that was based on the information available at the time, we lamented making a decision for so late in the summer.

After the latest guidance provided by the State, we revisited all of our options, including keeping the date we had recently advertised, as well as holding graduation on campus. With a priority on the safety and well-being of our students, their guests, and our staff, we knew we needed the largest venue possible and that our on-campus facilities would not be adequate. During our review of options, we were presented with a very unique opportunity, and felt compelled to act in the interest of our senior class.

The commencement ceremony for the Jesuit Dallas Class of 2020 has been rescheduled for Friday, June 5, at 10:30 a.m. at AT&T Stadium. In preparation for what will be an outdoor ceremony, the stadium's roof and end zone doors will be open. Each attending student will be entitled to five tickets to share with family and friends. All guests will be required to comply with State and AT&T Stadium-mandated health protocols, including some level of pre-screening and the following of proper social distancing guidelines. Additionally, we will be offering a live video stream of graduation for all those unable to join us in person.

We understand that this change will be welcome news for many of our families and a disappointment to others. Please know that a lot of time was spent in consultation focusing on creating the best scenario for our students. We apologize for any inconvenience caused by this change, but are excited to have an event closer to the original date of graduation with the ability to accommodate most, if not all of our seniors and up to five members of their family. Lastly, this year's graduation will certainly look and feel different, and we are looking forward to our seniors being able to receive their diplomas in one of the world's most iconic venues.

Please be on the lookout for additional details as we get closer to graduation day. The senior counseling team will communicate additional information as it is available in the coming days. If you have any questions about event details, please feel free to reach out directly to Jack Fitzsimmons (jfitzsimmons@jesuitcp.org) or Mark Knize (mknize@jesuitcp.org). Thank you again for your understanding and all the ways you support our students.

God's Blessings,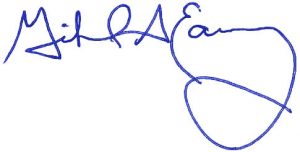 Michael A. Earsing
President