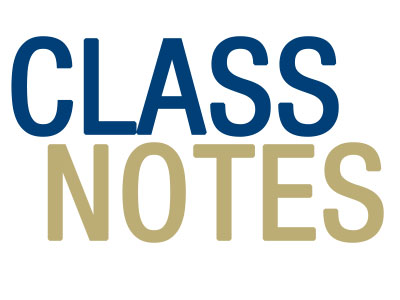 Alumni, This is Your Last Chance!
Personal or professional updates? Wedding pics? Baby photos? You know how much we love hearing from you! Send us a message and/or a photo by this Friday so we can feature you in the next issue of Jesuit Today.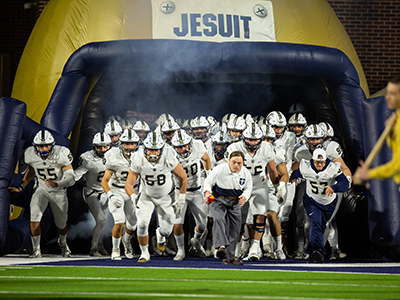 Pack Your Bags, We're Going to Houston!
Jesuit will look to keep up its improbable postseason run at NRG Stadium in Houston on Saturday against Spring Westfield in the UIL Region II championship. Tickets will be available in the athletic office from Wednesday through Friday during school hours and will cost $6 for students and $13 for adults. At the gate, tickets will cost $15. If you cannot make the trip, you can listen live on the radio at 1190 AM.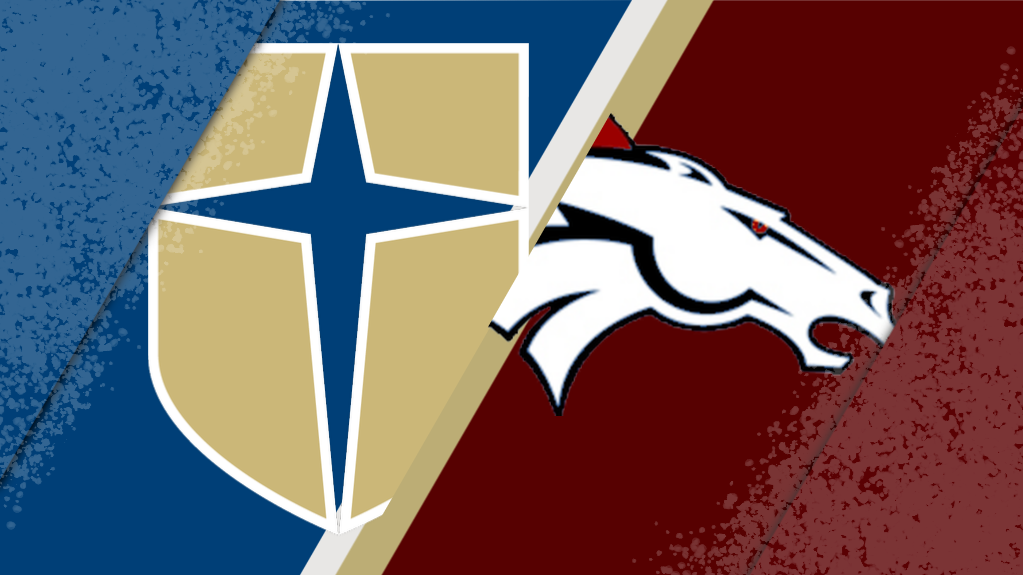 A student bus for Saturday's game in Houston will leave at noon on Saturday and return on Saturday evening after the game. The cost is $50 per person and includes a game ticket. This bus is for Jesuit Dallas Students only, and if fewer than 40 riders sign up, the bus will be cancelled and payments will be refunded. The deadline for sign-up is 10 a.m. tomorrow.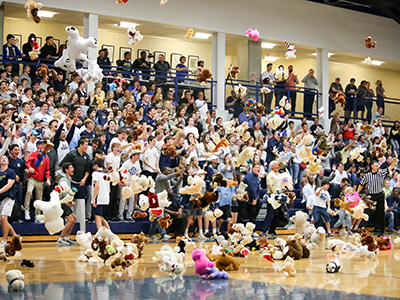 Jesuit is hosting its annual Teddy Bear Toss during this Thursday's home basketball game. Benefiting Children's Hospital, fans who bring a plush teddy bear will be granted free admission, and will be encouraged to throw the bears onto the court after Jesuit's first made basket.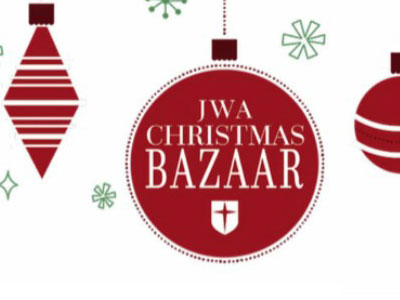 Christmas Bazaar Volunteers Needed!
We are in need of more "elves" willing to help us with our 26th annual Christmas Bazaar this Saturday, Dec. 7 from 9 a.m. - 5 p.m. Sign up to help set up HERE. To volunteer in other ways that are needed, sign-up below. See you Saturday!
Summer Travel Information Night
If your son is interested in traveling with Jesuit this summer, make plans to attend the parent and student Summer Travel Information Night on Tuesday, Dec. 10. The opening session will begin in Hughes Hall at 6 p.m. and will be followed by two rotations of breakout sessions.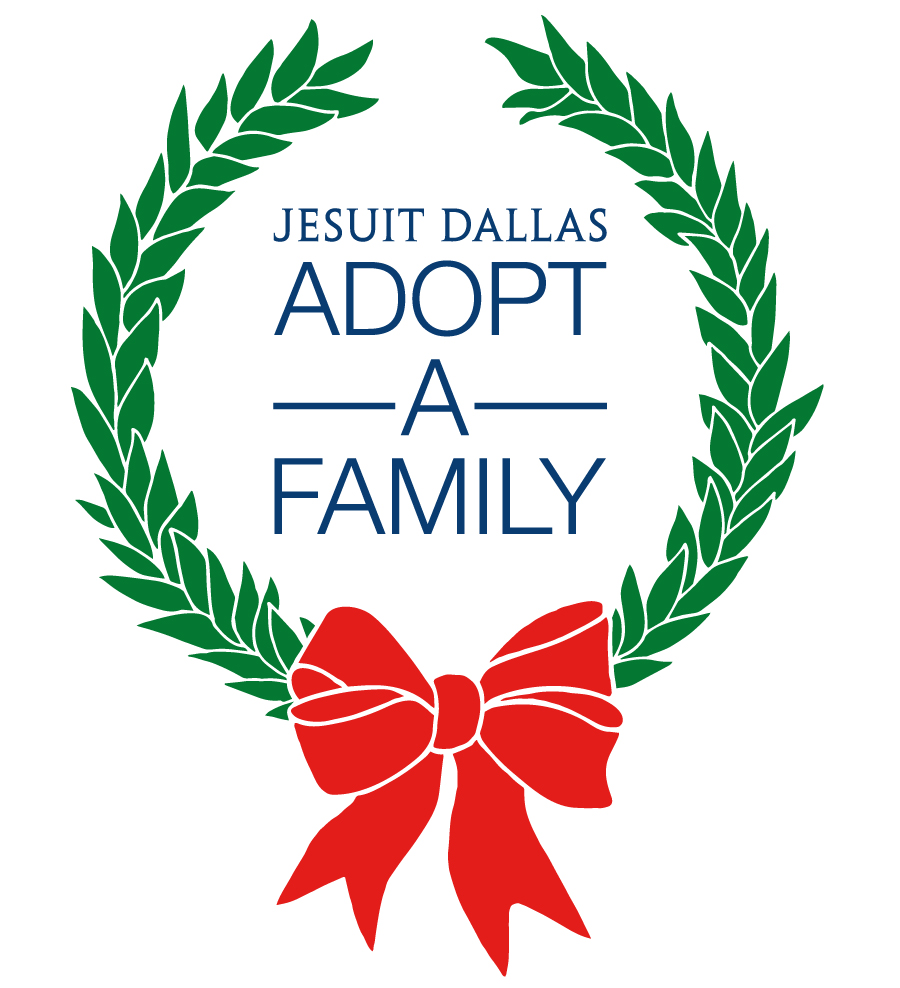 Adopt-A-Family Drivers Needed
Adopt-A-Family Sunday is Dec. 15! Reminders about gift drop offs and wrapping confirmation will be sent to everyone this week. We are currently seeking drivers (no students) for delivering packages to the agencies the day-of. It is not too late to donate to the event and help ensure a special Christmas for one of our adopted families. Contact Sean McMullen for questions or to volunteer to drive.
December Exam Prayer Vigil
Participate in the December Exam Prayer Vigil sponsored by Moms in Prayer from Monday, Dec. 16 at 8:45 a.m. through the last exam on Thursday Dec. 19 in the St. Ignatius Prayer Garden. All members of the Jesuit Dallas community are encouraged to participate. Contact Suzanne Moran or Angela Jackson with questions.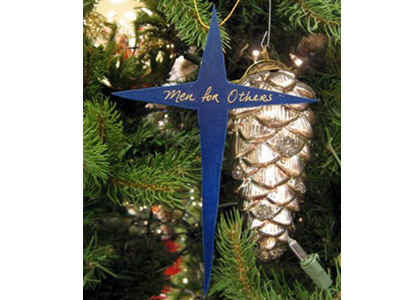 Jesuit Cross Holiday Ornament…A Special Keepsake
Personalized with your son's name and class year, purchase a beautiful memento of his time spent at Jesuit. Proceeds support the Jesuit Dallas Museum, and orders received by tomorrow, Dec. 4, will be available for pick up at the JDM booth during the Christmas Bazaar this weekend.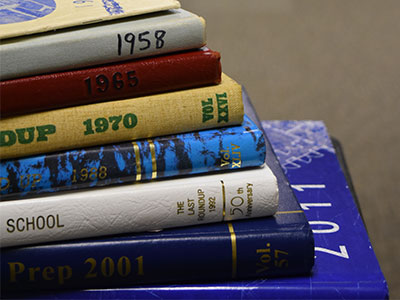 Senior Ad Deadline for Last Roundup
To purchase a senior advertisement in the 2019-20 yearbook, you will need to reserve your place by making a full payment online by Dec. 13.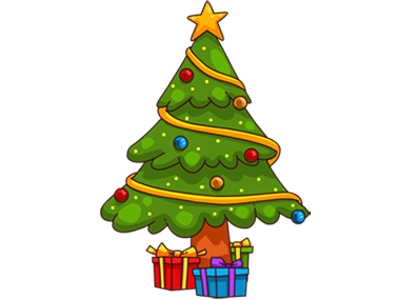 Be An Angel - Support Families In Need This Christmas
Join us this year in sharing the JOY of Christmas with our neighbors in need. Click below and register to supply a gift through one of our partner agencies. (Please Note: This program is separate from Jesuit's Adopt-a-Family program).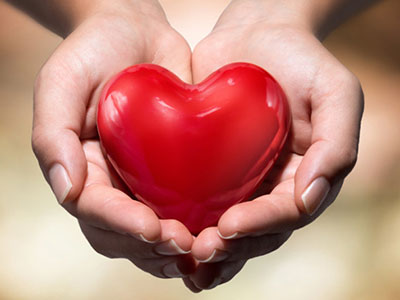 Club Sandwich Lunch Donations Needed!
Help us provide 120 healthy boxed lunches to students enrolled in Saturday School programs at local under-served elementary schools. Every Friday afternoon, Jesuit students assemble over 120 boxed lunches for these children. Donations are needed for this weekend and the next. Click the link to donate.